1 Day Fertility Seminar ​
---
Are you thinking of trying to conceive?

Have you miscarried?

Are you ready to understand how to improve your fertility or reproductive health?
​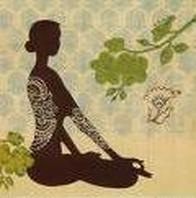 ​Coming Soon!


Learn the tools to empower yourself. Create a deeper connection to your body and become more equipped to conceive.

This seminar will include a series of videos between top experts who have assisted thousand of women in conceiving and having their ideal birth experience. We will discuss and explore other tools to support fertility, plus hands-on activities. This event will help you regain trust in your body's ability to conceive, and leave this event feeling more empowered. Light refreshments will be served. A door prize raffle will be offered.


In this seminar, you will learn:
​Why is it important to get to the root of the infertility problem
The possible core of your fertility issue
How to reduce or eliminate the stress of your fertility journey
How to trust yourself and your body again
Keys to optimizing fertility naturally
Womb wellness
Relaxation techniques focused on increasing fertility
Self fertility massage
Which foods to add to your diet to enhance fertility and which foods to avoid
A healthy way to detox for fertility
The benefits of Yoni Steaming and castor oil
​Guided womb meditation​​​
Please bring a note pad, two pillows and a yoga mat or beach towel. There will be a 45 minute lunch break. For questions please call: 919-889-1242 or email us at amb@ambdayspa.com