Massage, Reflexology & Acupressure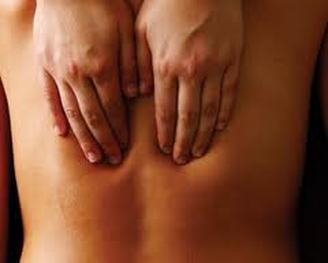 A massage is much more than a luxury treatment that makes us feel good. There are numerous benefits to our health which have been recognized and valued for thousands of years.
Benefits include:
Physical, mental and emotional stress reduction
Detoxifying, improved circulation leading to improved health and a boosted immune system
Skin and muscle tone improvement, cellulite reduction
Everyone's needs are different and we will customize your massage, using Asian and western techniques to deliver the perfect experience for your particular needs and goals.
*Add $10 to the service price for Aromatherapy
---

Relaxation Massage
This massage uses a variety of techniques along with unscented oils to relax muscles leaving you deeply relaxed, refreshed and revived. 30 minutes/$55, 60 minutes / $80, 90 minutes / $110, 120 minutes / $150
---

Deep Tissue Massage
Alleviate stress and tension, ease aching muscles and revive the senses with this powerful, customized massage. 60 minutes / $80, 90 minutes / $110
---

Hot Stone Massage
A deeply relaxing and therapeutic massage using heated stones and unscented oils. The warmth of the stones promotes deep muscle and tissue relaxation. 60 minutes / $95, 90 minutes / $125
---

Couple Massage
Perfect for couples or friends who want to be together while getting a massage. 60 minutes / $80 per person, 90 minutes / $110 per person
---
Therapeutic Head & Scalp Massage
Head and scalp massage can balance every system in the body. It helps relax, relieve tension headaches, relieve symptoms of migraine, improve circulation of blood to the head and face and neck. Insomnia suffers can find relief from having a scalp massage. Scalp massage can also help those with fatigue feel more energized. Also improves hair growth. Feel your physical and emotional tensions melt away as your head (temples, ears, forehead, eyebrow), neck and shoulders. No oils are used. 30 minutes / $50, 60 minutes / $75
---

Reflexology
Reflexology is a hand and foot treatment that helps to relax the entire body. It is an ancient Chinese technique. The hands and feet is seen as a mini-map of the body, connecting reflex points for organs, glands and all other parts. It promotes relaxation, reduces stress, improves circulation, detoxifies and revitalizes the body, stimulates emotional release and relives pain. It's useful for clients who do not prefer a full body massage and is also a great way to treat your hands and feet! 30 minutes /$50, 60 minutes / $80
---

Head and Sole Massage
Experience total bliss with this head and feet treatment. Begin with a 20 - 30 minute Therapeutic Scalp massage, then enjoy a 30 - 40 minute Reflexology treatment (can be customized to include the hands as well). 30 minutes / $50, 60 minutes / $80
---

Acupressure
Acupressure deals with all the aspects of a person as a whole. It increases circulation, reduces muscular tension and enables the body to relax, which strengthens the immune system and balances the vital life forces of the body. Stimulating specific points on the body can trigger release of endorphins which helps to diminish pain and improve overall health. Acupressure is one way to help your body fight back and balance itself . 60 minutes / $70

---

Hot Stone Reflexology
Treat your aching hands and feet to a relaxing pressure point massage using smooth heated stones. The deep penetrating heat of the stones releases tension and relaxes the entire body. Your hands & feet will thank you! 60 minutes / $90
---

Prenatal Massage
A massage for the "Mother to Be" using relaxation massage, unscented oils and positions of comfort. Consider giving a gift certificate to the expectant mom in your life. 60 minutes / $80, 90 minutes / $110
---