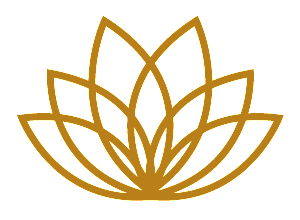 The Art Self-Care Course/Retreat
​for Women Level I
---
March 16, 17 & 18 2018
Two nights lodging and meals included.


Self-care is essential for women's wellness, bliss, love and ecstatic health.

To be a successful women in the modern world filled with increased stress and demands, we must even more deeply embrace the ancient practices of natural women's healing arts. Self-care is necessary to create health and well-being. It is the foundation of a thriving vibrant body, mind and spirit.

Did you know? Stress impacts women more than men, and women manifest more physical and emotional symptoms from the effects of stress, resulting in menstrual challenges, depression, anxiety, insomnia, digestive issues, loss of libido, and much more.


Through creative activities and sharing with others you will learn skills to manage stress, have healthy emotions, be empowered, and feel renewed.


Do you feel calm, happy, peaceful in the world?
Are you thriving in your body and in your life?
Do you commit to yourself in a big way?
Is your relationship with yourself kind, gentle and loving?
Do you feel worthy and enough?
Is your relationship with others authentic and connected?
Can you be 100 percent yourself with no apology?
If you answered NO to any of these questions, it is time to choose you!
​
Do you have a desire to help other? If so, this is the program for you!
---
2018 IS YOUR TIME TO TAKE A JOURNEY JUST FOR YOU!

Here's some of what you will discover...

Tools to bring your body and emotions into balance: As women, we sometimes give too much of ourselves to a point of depleting our energy and ignoring our feelings and health. Learning ways to create balance is essential to a women's well being.

The Importance of Pelvic Health: Women tend to suffer from a host of disorders in the pelvic region that are preventable. Learning ways to support this area is essential in maintaining pelvic and reproductive health.

The physical and spiritual anatomy of the womb: Knowing how our uterus functions and the energy women hold is vital and empowering.

The Seven Principles for Women Empowerment: Because we are nurturers by nature, setting and having healthy boundaries is important and is empowering. This also provides guidance in being able to speak your truth in all your relationships.

Integrate the power of self-care into your everyday living: Taking time out for self helps in managing stress. It can help to improve your quality of life; more fun, and to be open to attract more abundance in all areas of your life!

How to safely do Yoni Steams at home: Yoni steaming is an ancient practice, and is still practice in many parts of world today. It is an essential part of self-care practice, because of its multiple benefits.

Create a sacred space for self-care rituals: Having a quiet and beautiful space at home can help a women to revitalize, recharge and focus on her goals and dreams.

How to select and prepare herbs for your steam: Learning how to make herbal blends at home is useful when you want to steam at home and an easy way to make it a part of your regular self-care practice.

Self belly massages and breast care: This is an excellent way for to keep your body healthy.

Discover your natural rhythms and cycles: women are mysterious by nature, discovering why, will empower you to better flow through life.

Receive a certificate of completion: Congratulations for making the commit to self. Also, for investing in you! You are now eligible to register for our level II training, to become a Yoni Steam Practitioner and or our Feminine Root Sensual self course.....coming soon!

Lodging and vegetarian meals are included.
Yoga in the AM.


The Art of Self Care Level I addresses self-care practices for women who want to empower themselves and live a healthy balanced life. It is also a perquisite for those who want to become a certified Yoni Steam Practitioner(Level II) in order to launch a new business or growing an existing business in women health and wellness.
---
Testimonials:

"Annette's yoni steam training had a really great balance of things. I enjoyed all the information and feel like I learned a lot in a short amount of time, I also really liked all the different hands-on exercises such as practicing self-care womb massage, making hip beads together, creating art and of course experiencing giving and receiving yoni steam treatment. It was a very good balance between theory and practice. I enjoyed Annette's warm, gentle presence throughout and how she made everyone feel welcome, seen and like an important part of the group. I would definitely recommend taking Annette's yoni steam training." Matilda.Videgård


"This was a beautiful, educational, effective and life-altering course! Annette is wonderful, very knowledgeable and truly has a gift for teaching. It was absolutely a worthwhile investment in self!" Julia


---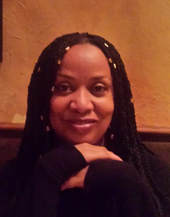 About the Instructor:
Annette Bizzell, was born outside of Chicago, IL. Lived in California 21 years and now resides in North Carolina. She is a certified Yoni Steam Practitioner and Instructor. Licensed Massage Therapist and Esthecian. Certified in Fertility Massage. Internationally Certified Yoga instructor. Received certification in Womb Lifting and Herbal Therapies in Chiang Mai, Thailand. Certified Holistic Consultant. Completed the Sacred Women Womb Wellness Training. She has over 17 years of holistic wellness education and experience. She has a passion for learning, growing and helping others.
---
---
Womb Lifting methods and Herbal Therapies in Thailand.
---
Teaching in Hawaii
---
Durham, NC January 2018
For questions, please email us at: amb@ambdayspa.com or call 919-889-1242