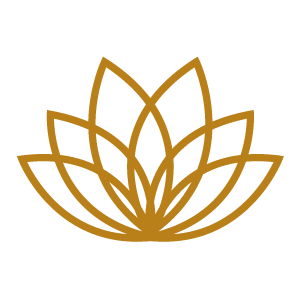 Self-Care Course for Women Level I
---
During the workshop/retreat you will learn why self-care is an essential component to appreciating yourself, finding balance, purpose, and having healthy relationships. Through creative activities and sharing with others you will learn skills to manage stress, have healthy emotions, be empowered, and feel renewed.

​Dates:
September 8 - September 10, 2017​

Friday 5:00 pm - 9:00 pm
Saturday: 9:00 am - 6:00 pm
Sunday: 9:00 am - 6:00 pm

Fee: $299*
*Early Bird Special $249
​ if paid by 8/26/17.

Explore home self-care techniques to include: Yoni steaming and other natural modalities for the mind, body, spirit and emotional well being.

This full two and a half day course, addresses self-care practices for women who want to empower themselves and live a healthy balanced life.



NOW IS YOUR TIME
TO TAKE A JOURNEY JUST FOR YOU
Here's some of what you will discover..

- Tools to bring your body and emotions into balance
-The Importance of Pelvic Health
-The physical and spiritual anatomy of the womb
-The Seven Principles for women's emotional and
physical well being
-Integrate the power of self-care into your everyday
living.
-How to safely do Yoni steams at home
-Create a sacred space for self-care rituals
-How to select and prepare herbs for your steam
-Self belly massages and breast care
-Discover your natural rhythms and cycles
-Receive a certificate of completion
---
---
Space is limited! Click Buy now button to register and save your spot!


1 Scholarship is will be awarded to any women between the ages of 17 -24. Please send us an email to apply: amb@ambdayspa.com
---
What others are saying:

"Annette's yoni steam training had a really great balance of things. I enjoyed all the information and feel like I learned a lot in a short amount of time, I also relly liked all the different hands-on exercises such as practicing self-care womb massage, making hip beads together, creating art and of course experiencing giving and reciving yoni steam treatment. It was a very good balance between theory and practice. I enjoyed Annette's warm, gentle presence throughout and how she made everyone feel welcome, seen and like an important part of the group. I would definitely recommend taking Annette's yoni steam training." M.Videgård,


"This was a beautiful, educational, effective and life-altering course! Annette is wonderful, very knowledgeable and truly has a gift for teaching. It was absolutely a worthwhile investment in self!" Julia


---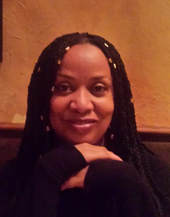 About the Instructor?
Annette Bizzell is a certified Yoni Steam Practitioner and Instructor. Licensed Massage Therapist, Licensed Esthecian, and International certified Yoga instructor. Received her certification in Womb Lifting
and Herbal Therapies in Chiang Mai, Thailand. Certified Holistic Consultant. Completed the Sacred Women Womb Wellness Training. She has over 17 years of wellness education and experiences.
---
---
Photo Gallery
Annette learning Womb Lifting and Herbal Therapies in Thailand.
---
Annette teaching in Hawaii