Yoni Steam Offerings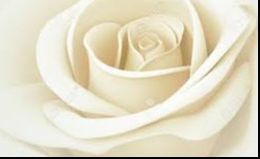 Yoni Steam Love:
Thisis a traditional steam . It is for the strengthening and toning of the womb and for relaxation, restoration, and renewal. Special herbs can be used to meet your needs and goals. $60
Yoni Steam Peace:
This Steam consist of only organic rose petals with a pinch of himalayan salt (minerial) created for women who perfer not to use herbs.
$50
​

​
What is Yoni Steaming? Click here.
---
Yoni Steam Harmony - Enjoy a steam with your mom, aunts, daughters, sisters or girlfriends for a truly unique experience . Can be for "Girls -Night In", birthday celebrations, baby showers, etc. We can accommodate up to 6 women at a time. Discounted rate of $55 for a group of 4 or more .

Other spa services, extended time, and refreshments can be added for additional cost. Call to inquire.
---

Bridal Package: For the bride- to- be... prepare for your special day with a steam. Add your choice of a Facial, Massage, or Reflexology, to complete your package. This is a perfect way to relax and de-stress before your special day. 2 hours/$160
---

---

---
---
Service options used in conjunction with the Yoni Steam:

Abdominal/Fertility Massage - Increases blood supply to the reproductive organs, specifically the uterus. Reduce stress, re-aligns the reproduction organs, helps to break up scar tissue and promotes hormonal balance. Balancing essential oils may be used. 90 minutes $110 (Includes castor oil pack)
60 minutes $80
---

Castor Oil Pack - Castor oil packs may help improve natural detoxification , enhance fertility, support uterine and ovarian health, balance hormones, improve lymphatic circulation, and reduce inflammation. 30 minutes/$35
---

Clay Pack - Bentonite clay packs are used for healing, detox, fertility, unblocking, purification and more. Clay packs are a natural way to detox and nourish the womb. It's been used therapeutically for centuries. 30 minutes/$30
---

Womb Reiki - Reiki is an energy healing modality that can assist in clearing energetic blockages within the womb. It can also assist with: relieving distress, enhancing the Womb-Heart connection, sparking creativity etc. Womb Reiki can be used at any point in one's life cycle. 30 minutes/$30
---

Kundalini or Womb Yoga - A nourishing combination of movement, gentle stretches and breath work that supports your well being. Anyone can benefit from this practice. It helps to increase circulation and blood flow in the pelvis and allows one to connect with the body.
Private session: 45-60 minutes/$60
Group rate of two or more: $20
---