Waxing & Sugaring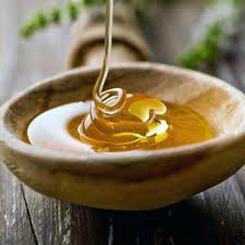 Waxing
is a method of temporary hair removal which removes the hair from the root. New hair will grow back in the previously waxed area in two to eight weeks, although some people will see re-growth in only a week. Almost any area of the body can be waxed including eyebrows, face, bikini area, legs, arms, back and abdomen. However, waxing should not be performed on the face if using prescription tretinoin cream.
Sugaring
is a 100% natural method of hair removal. The procedure uses a mixture of sugar, lemon and water which does not adhere to live skin cells, so the delicate facial tissue is not traumatized.
Therefore, sugaring:
• Can be used on any skin type
• Can be performed on skin while using tretinoin (Retin-A)
• Can be used on areas with spider veins
• Can be used on diabetics and dry eczematous skin
Sugaring is water soluble and has no sticky residue leaving the skin soft, smooth and hair free. As little as 3-4 days of hair growth (at least 1/8") can be removed by sugaring.
Pricing:
Eyebrow touch up: $15
Eyebrow shaping: $30

Upper lip: $10
Chin: $10
Chest: $30+
Full leg: $60
Sides of face: $15
Upper leg: $35
Lower leg: $30
Underarm: $20
Full face: $35
Full arm: $30
Half arm: $20
Back: $30+

Waxing Recommendations


Hair growth must be approximately 1/8 - 1/4 inch in length for a successful waxing
service.

After waxing, please allow 24 hours before sun bathing or using a tanning bed.
Newly waxed skin is more sensitive to the sun and will burn easily.

Please refrain from both facial and body waxing for six months upon completion of
Accutane.







---